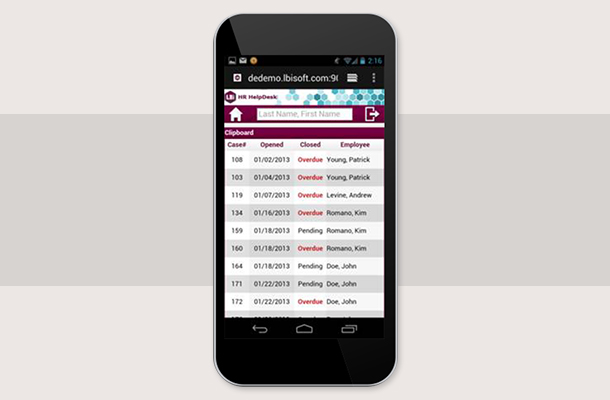 Utilizing an HR Help Desk in large organizations is unquestionably critical to the company's success. A typical 5,000 employee business generates on average 30,000 HR cases per year, with issues ranging from simple PTO requests up to sexual harassment complaints and other legal-related complaints.
Case volumes in the tens of thousands and even hundreds of thousands can be analyzed to find patterns of issues that HR must recognize and address before they hit critical mass and begin to negatively impact the business's operations.
However, companies with, for instance, 500 employees may only create as few as 3,000 annual cases, or about 12 cases daily. From an administrative point of view, numbers that small can easily be tracked in Excel spreadsheets, without the need for a formal help desk solution.
So why consider an HR specific case management system for your small business? The answer lies in 3 acronyms – HIPAA, PHI, and PII. Small businesses are not immune from lawsuits filed due to breaches of private employee data. HIPAA violations can cause fines in excess of $1M per incident – regardless of company size. In today's litigious society, workers are often likely to sue, even for small HR related infractions, if their contingency-paid lawyer thinks they have a case.
Whereas a larger organization may have the resources to fend off frivolous lawsuits, one bad case could put a small company out of business.
A well-designed HR Help Desk tracks all employee-to-HR interactions, and maintains that data in a secure and HIPAA-compliant system. From initial complaint through case resolution, necessary confidentiality is guaranteed. Unauthorized eyes will not have access to sensitive case data, documents, phone records, etc. …Read More