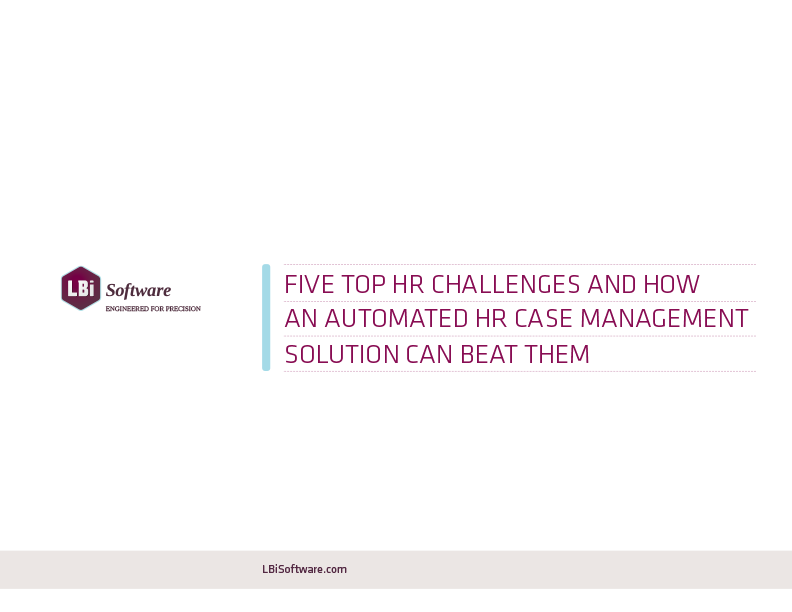 Fretting About Meeting Strategic HR Goals?
Enterprise-level HR teams have access to a world of data that was unimaginable just a few years ago. So HR is expected to play a greater role in identifying employee concerns and challenges that may be affecting productivity and performance.
What are you waiting for?
"Five Top HR Challenges and How an Automated HR Case Management Solution Can Beat Them" explains how you can:
Get actionable analytics from Big Data
Heighten employee engagement
Enhance HR's role as a business partner in the organization
Improve HR productivity
Reduce risk, strengthen policies and ensure data security