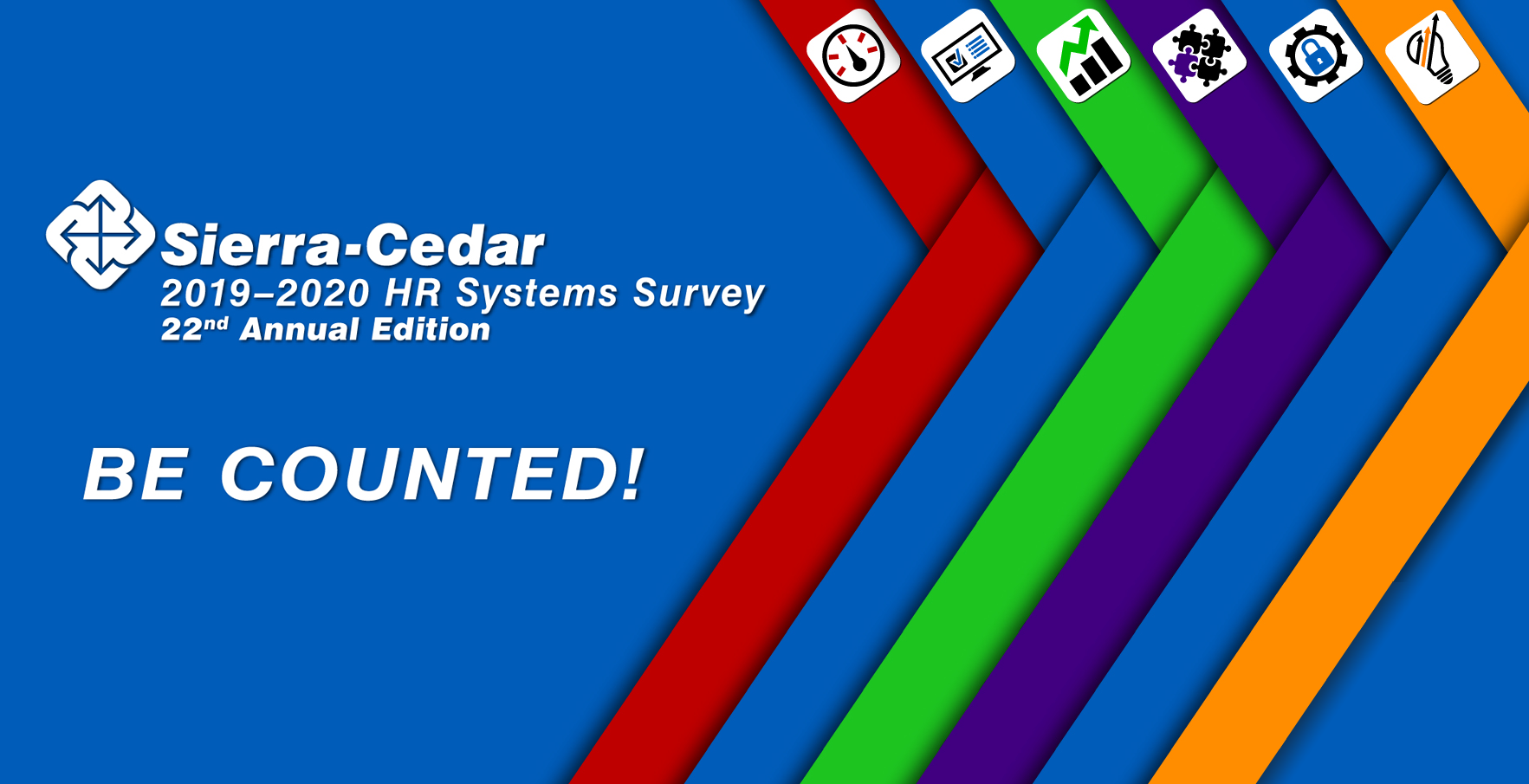 The 22nd Annual Edition of the Sierra-Cedar HR Systems Survey is now available. This is arguably the most comprehensive survey for HR users, covering nearly all aspects of HR solutions, from the traditional integrated HR/ERP systems to the latest emerging technologies and innovations.
In partnership with Sierra-Cedar, LBi Software invites you to participate in the 2019-2020 survey. It is now available at www.Sierra-Cedar.com/hrssv45 until June 10, 2019. Please note, all responses are confidential and only used in aggregate results.
Some important topics covered in this year's survey include, but are not limited to:
Strategy, process, and structure
Adoption of all HR Technology applications
HR Analytics and workforce planning
Deployment roadmaps, resourcing and budgeting
Implementation, maintenance, and integration
Emerging and innovative technology
The survey takes about 20 minutes to complete, but in return you will be presented with invaluable insight into business trends, adoption of HR software solutions, top issues and challenges, and much more. This survey also helps vendors like LBi provide the first-class technology solutions that you expect.