HR Delivery Excellence Demands HR-dedicated Case Management: True Temper Tools Would Agree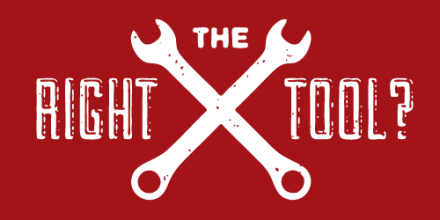 "The right tool for the right job."
That's been the advertising slogan for True Temper tools since at least 1907, when the Cleveland-based company was called American Fork & Hoe. The catchphrase is just as true today as it was then, and not only when it comes to forks and hoes.
Without the right technology for the right job, it's highly unlikely any mission will achieve its optimal outcome. Sure, the job might get done. But at what cost? What will be left out or left behind? How much better could the job have been done with the right tools – with the benefit of software and a system, for example, uniquely designed to accomplish that particular job?
When it comes to delivering excellent HR service, businesses are learning this old lesson all over again. They're learning that when your goal is HR delivery excellence, a case management system originally designed to meet the needs of IT or customer service is not the right tool.
The reason is clear if you think about it for a moment. What is the single most important supporting piece of superior HR service delivery? What single function or system is mission-critical if HR hopes to be a strategic business partner and also serve the daily needs of employees at a grassroots level?
What single tool can help HR:
Resolve employee inquiries faster?
Support strategic initiatives?
Boost employee engagement?
Burnish the employer and market brands?
It's case management. It has to be. What else gives HR the insight it needs to support the C-suite and the employee – to serve the people, so to speak?
And a case management system designed for IT or customer service that's been rebuilt to serve HR simply won't do the job. Why? For the same reasons a flathead screwdriver doesn't work on a Philips screw. It's not the right fit. The two items are incompatible. Time and effort are wasted.
Our research tells us this is true. We've found that companies that try to turn a Phillips screw with a flathead screwdriver learn pretty quickly that they're using the wrong tool for the job. LBi research shows that more than 80 percent of HR departments that implement an IT help desk or generic customer relationship management system convert to an HR-specific application within roughly three years.
One of the biggest problems in trying to do HR work with an IT system is that the IT system (and most customer service systems), generally aren't concerned with employee privacy and information security. That's not what they're designed to handle.
Gartner agrees. Its research last year on HR technology concluded that although it's tempting to assume that the functionality an HR call center needs can be met by an IT system, "privacy and security require specialized functionality."
If HR's going to seize the challenge to be a strategic business partner, HR leaders need a comprehensive service delivery system. It's become clear that an HR case management solution is the backbone of that system. A fully featured HR case management system with employee self-service, a continuously updated knowledge base, and robust analytics helps guide HR where it needs to go. Without an HR-dedicated case management system, you don't know where you are – so you can't help direct where your organization needs to go.
And as baseball great Yogi Berra said, "If you don't know where you are going, you might wind up someplace else."
If you want to dig deeper into why an HR-dedicated case management system is crucial to HR service excellence, download our recent white paper, "Case Management: The Backbone of Excellence in HR Service Delivery."