Is Your HR Help Desk System Smart Enough? See if it Passes the Test.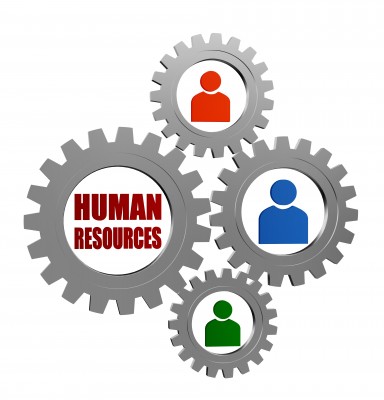 Help Desk systems have become mainstream solutions in virtually every aspect of business operations, including Customer Support, Salesforce Automation, IT Support, HR Support, and more. Though there are many similarities in these applications, it is a keen understanding of the inherent differences that can make or break a successful deployment. Selecting a product that falls short of expectations in just one or two key areas can lead to time delays, as well as wasted (and potentially very costly) financial and personnel investment.
Never has this been truer than in selection and deployment of a new HR system, particularly HR Help Desk. For instance, a lack of privacy features in the help desk system can breach confidentiality agreements, potentially risking expensive and time consuming legal actions.
A well designed HR system, built explicitly for HR, will plug all of the security holes that may exist in some non-HR centric applications. We invite you to take this simple test below and score your current system against the best solutions, such as LBi HR Help Desk 5.0.
Give yourself 5 points for every question you can unequivocally answer "Yes".
The Test
HR Required Feature

Response

(Yes/No)

Automatically mark case categories and sub-categories as "Confidential", restricting

any and all access and view

to only the individual case owner or assigned group.
Automatically mark case categories and sub-categories as "Protected", restricting

edit capability

to only the individual case owner or assigned group.
Ability for

only authorized users

to revise the confidentiality level of a case on the fly.
Maintaining,

outside of the corporate email system (and inside the case management system)

, the dialogs (interactions) between employees and HR, and HR to HR in the course of resolving a case. Email correspondence is not secure, as confidential messages can be freely cc'd, bcc'd, and forwarded to unauthorized eyes.
Workflow rules that automatically assign cases only to the individuals or groups that are authorized to work on the case.
Workflow rules that restrict to whom users can escalate or re-assign cases, based on their assigned privileges.
Ad hoc reporting feature that restricts which records and data users may view, based on their assigned privileges.
Manager ad hoc reporting feature that provides the ability to generate reports in a single step (e.g., "My Agents Past Due Case Report") and schedule distribution to each assigned agent, with restricted view of their agent-specific case records.
Audit Trail record that maintains all changes to all fields in the permanent case record, regardless of how many times a field value is modified.
Ability for HR to create cases related to employees (e.g., harassment accusation), without those cases viewable in the employee portal.
Ability to maintain non-employee records (e.g., terminated employees, 1099's, retirees, family members, etc.) directly in the system, providing limited access based on their status (e.g., retirees can search the knowledge base or ask questions specifically related to pensions, insurance, etc.).
Maintain notes in the employee master file and individual case record, not accessible by the employee in their portal view.
Ability for managers to view and access only their assigned cases and cases assigned to their direct reports.
Ability for agents/CSR's to view and access only their assigned cases.
Knowledge Base search results are context sensitive to the user, based on your organizational structure (e.g., only executive staff may search and view KB entries for benefits options relevant specifically to executives).
Secure access via VPN.
Ability for authorized users to delete records but retain them in the permanent database (soft delete).
System supports Single Sign On (SSO)
In Hosted deployment, option for Intrusion Detection at the server and network level, in addition to virus and malware services.
In Hosted deployment, the database is encrypted at rest, guaranteeing that if the physical server is stolen or accessed by unauthorized personnel, the data remains securely 128 bit encrypted.
Your Score
| | |
| --- | --- |
| 90 – 100 pts | Congratulations, your HR help desk system is smart and secure. You can engage your employees with a high degree of confidence. Do you have LBi HR Help Desk? |
| 75 – 85 pts | Be cautious. You should monitor the nature of communications with employees via the help desk, periodically reviewing policies and procedures. LBi recommends you conduct an audit of sample historical records, especially those of a confidential nature. |
| 60 – 70 pts | You are at a fairly high risk of security and privacy breaches. |
| 45 – 55 pts | Your systems are not secure and present a very high risk of confidentiality breaches |
| <55 pts | Don't ask! |
Thanks for taking the test. How did you do? Let us know in the comments below. Download the following white paper from LBi Software, "Making the Case for an Automated HR Help Desk," to learn how LBi HR HelpDesk can improve your score.