Introducing LBi Dynasty: Custom Sports Analytics Software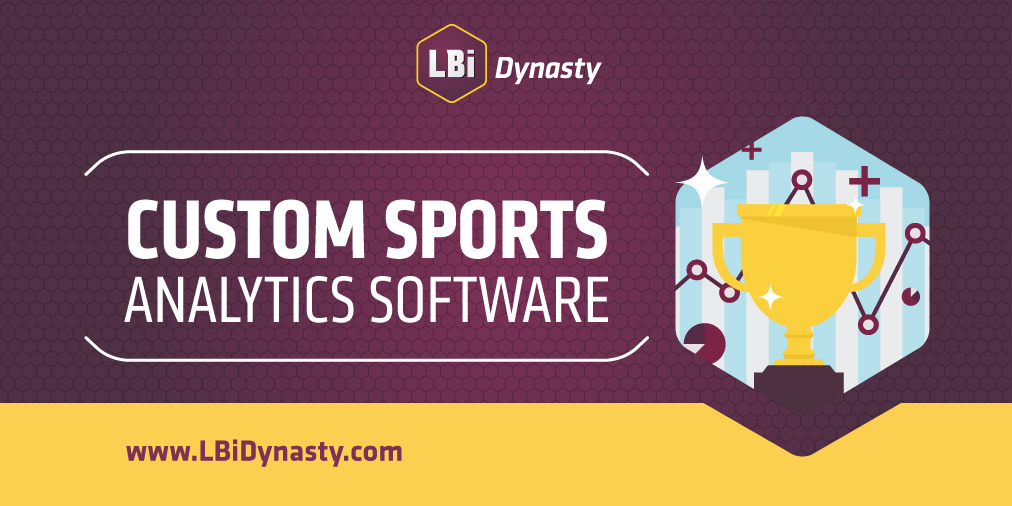 With more than 25 years' experience as a leader in software development, LBi Software is constantly improving organizations through customized software built with our clients and for our clients. And, whether you know it or not, that commitment to creating software with our clients extends beyond HR software.
To be specific, we have a passion for helping professional sports teams build award-winning dynasties — so much so that we created a separate custom sports analytics solution: LBi Dynasty.
LBi Dynasty is custom sports analytics software by LBi Software that creates superior teams through precise, customized insights succinctly delivered to club decision-makers in any format, on any device. This sports analytics software gives its users a competitive edge and empowers general managers, coaches, and scouts to make better draft picks, signings, and trades through streamlined and accurate statistics. LBi Dynasty equips clubs and teams with customized tools they can use on the sidelines, in the press box, or while riding the bus.
We wrote the sports analytics playbook. And we wrote it to perfection.
In fact, you've probably heard about our custom sports analytics software, whether you realize it or not. We worked with MLB's Commissioner's Office to create and maintain the electronic Baseball Information System, or eBIS (managing all of baseball's day-to-day activities with player, contract, transactional, and scouting insights). We also created and currently maintain the NBA's Player Contract Management System, or PCMS (managing their player contracts, teams' cap compliance, and rosters).
And it's not just the leagues that benefit from our systems, either. We've equipped several professional league teams with their own customized sports analytics systems, giving them access to player contracts, transactions, scouting, statistics, videos, and more. And their systems deliver those insights with astonishing velocity, wherever they are.
Great organizations aren't built overnight. Our expertise with customized software puts our clients ahead of the pack. We use the LBi approach with all of our clients, and that's why we enjoy a more than 95 percent client retention rate across our various lines of business and have had most of our clients for over 10 years. After all, dynasties stick together.
Learn more about LBi Dynasty.