Digging for Treasure in the HR Data Mines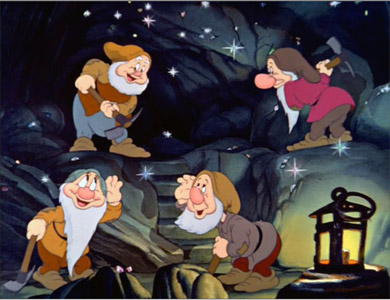 We dig, dig, dig, the whole day through
To dig, dig, dig is what we like to do
It ain't no trick to get rich quick
If you dig, dig, dig with a shovel or a pick
So sang the dwarfs in the 1937 Disney classic, Snow White and the Seven Dwarfs. Sneezy and the guys happily dug every day where "a million diamonds shine." HR has a very similar opportunity today.
HR leaders can tap into a rich mine of shiny jewels, uncovering wonderful nuggets of revealing data anytime, every day. All HR needs is a fully featured HR case management system — aka an HR help desk — that includes robust metrics, flexible reporting options and a dashboard that yields easy-to-access reports.
In fact, an automated HR help desk is a double-win for HR. First, it contains valuable data that can help HR play a more strategic role in any organization. Then, if you've done your homework, your case management system will include the necessary tools to help you turn that data into actionable analytics.
One might say that LBi HR HelpDesk, for example, is a gold mine that comes complete with all the equipment HR needs to dig deep and transform that data into insights that will help drive business decisions.
That, in fact, is exactly what HR is being asked to do a lot more of today. And as with many things in life, the good stuff lies beneath the surface; the most valuable HR data is often not the easiest to capture.
In the words of Naomi Bloom, managing partner at Bloom & Wallace, a consulting firm specializing in the application of HR technology: "When it comes to metrics, the easiest to do are very rarely the most valuable!"
We're biased, of course. But LBi HR HelpDesk does the heavy lifting for you. It allows HR to efficiently and systematically collect data and evaluate what it means. It helps you get down-to-earth, business-aligned insight to make suggestions for changes in policies and processes to improve productivity and performance.
If you'd like to learn other ways an automated HR help desk can help HR up its game, see our white paper "Five Top HR Challenges and How an Automated HR Case Management Solution Can Beat Them ."
Who knows? You, too, may uncover "a thousand rubies, sometimes more."
Heigh-ho. Heigh-ho.
Image source: The Ink and Pixel Club