Employees Want to Be More Like Consumers. Let Them.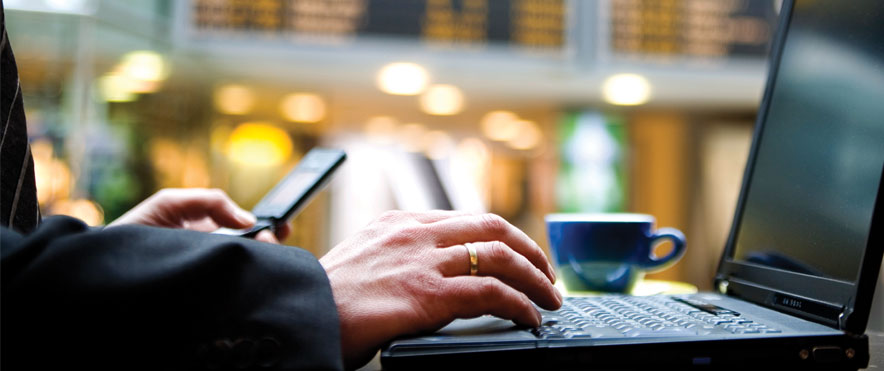 As with every other aspect of human capital management today, success increasingly depends on engaging employees. And that means HR must give employees consumer-like online experiences in their work life as much as possible.
Why? Two overarching reasons:
HR has gradually and increasingly taken a page from marketing's playbook. Savvy HR leaders today know the value of actively soliciting feedback about – and keeping abreast of – employees' needs, wants, preferences, and concerns; developing relevant and actionable data from that knowledge; and responding accordingly.
Also like their colleagues in marketing, forward-thinking HR leaders are aware of – and responding to – the shifts in employee demographics, social networking, mobile computing and connectivity, and online consumerism. Just like consumers, employees want increasingly to be informed, connected, and empowered.
HR technology that supports this trend – while balancing it all with privacy and security – fosters a more engaged, more productive workforce. An HR case management system that features an engaging employee portal, an accessible user interface, and unconditional security offers one big step toward treating employees as consumers. The results: a more engaged and more productive workforce.
For example, LBi HR HelpDesk has a technologically sophisticated yet user-friendly Employee Portal. It's all about employee self-service – a feature at the core of online consumerism. The portal allows employees to access their own version of the LBi HR HelpDesk system. From there, they can:
View a history of their own cases, from the entire array of what a fully featured HR case management system handles: questions, problems, comments, grievances, and more.
Create new cases directly through the Web or by emailing the LBi HR HelpDesk system, directly from the Employee Portal.
Directly access a knowledge base of questions commonly asked in the LBi HR HelpDesk system. This puts important information at every employee's fingertips – another feature of consumer-friendly online experiences. Direct and efficient access to the HR knowledge base also reduces the need for phone calls or emails to HR. The result: increased employee satisfaction through a faster, easier way to resolve issues.
LBi HR HelpDesk, meanwhile, helps HR administrators enhance the employee-as-consumer experience by allowing HR to easily generate an online help guide in a wiki format that is easy for employees to use. The guide is searchable and indexed, empowering employees by giving them fast, easy access to documents ranging from their benefits guides to their employee handbooks, company policies, and more.
The bottom line is that businesses today are making huge investments in marketing technology to pursue consumers and engage them where their attention and time is focused. These same consumers are your employees. Their expectations of life at work are evolving. An automated HR help desk helps meet that challenge.