What's New: HR HelpDesk 6.0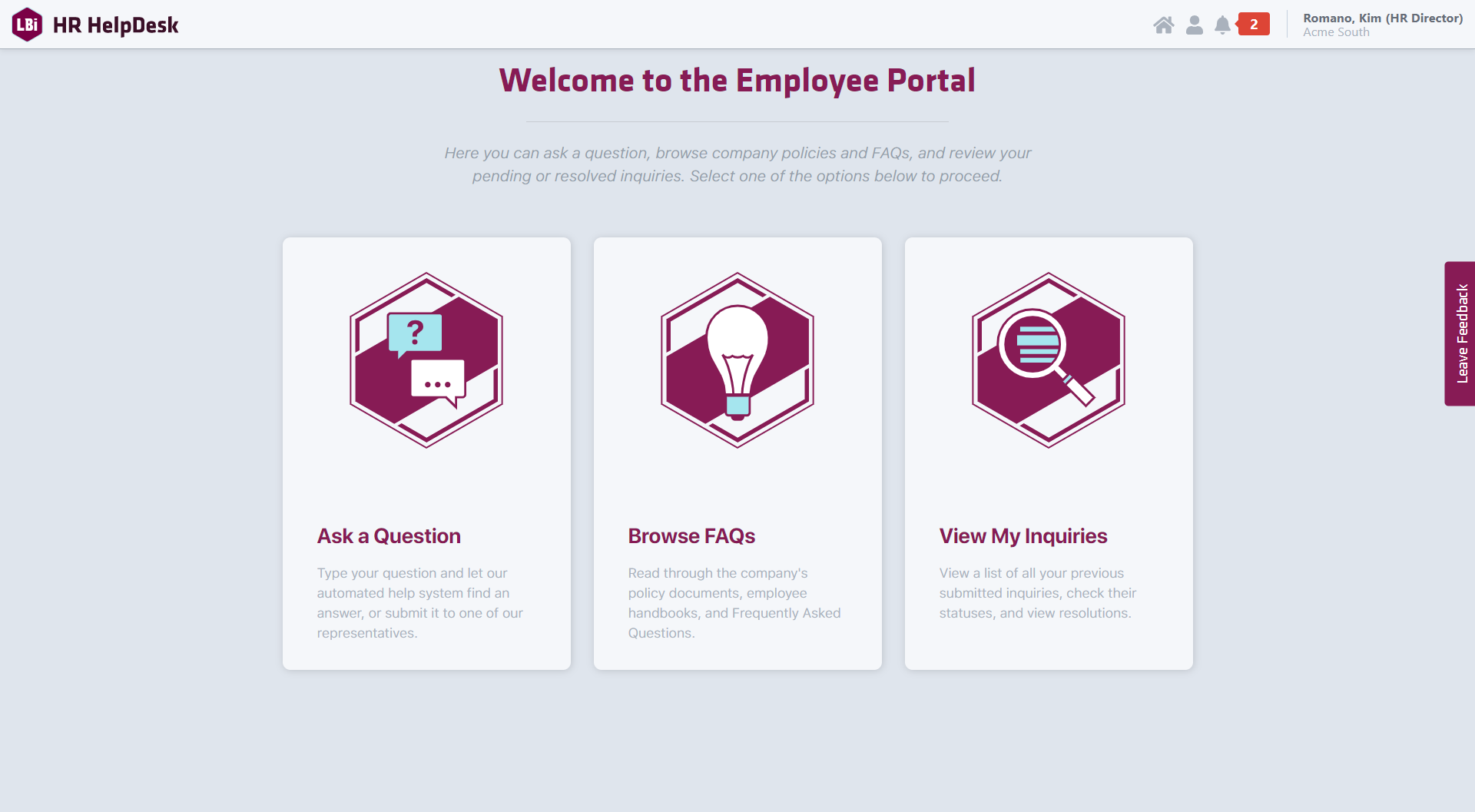 At LBi Software, we offer innovative, comprehensive HR technology made by HR people, for HR people. So when we make changes to our software, we've got you at the forefront of our minds. We're excited to announce HR HelpDesk 6.0 — the newest version of our case manager and call-tracking workflow solution that creates a rich and powerful knowledge base on the fly.
What's new with HR HelpDesk 6.0?
Think tighter security, easier access, and better reporting. HR HelpDesk 6.0 will provide users with a modernized and simplified interface for easier employee access, better security, report improvements, and more.
We want the new HR HelpDesk to help you help your people. And you should be able to do that in a way that is safer, more efficient, and less of a headache.
We completely redesigned the Employee Self Service Portal and embedded a Google Translate service with over 99 languages to allow you and your employees to access the portal with ease and communicate in any language you need.
Additional enhancements in HR HelpDesk 6.0 include a new home screen; instructional videos and guides; and the ability to search, organize, and reassign cases on a more granular level.
HR HelpDesk 6.0 will provide users with the power to prioritize cases in a much more visual way and search and organize cases by employees. The updated version will allow you to empower employees, enhance HR processes, and keep their information more secure than ever.
Safety and accessibility are not all HR HelpDesk 6.0 offers. Additional improvements include:
New graphics visualizing current case load aging and overdue status
Color coded case priority icons (Normal, High, Urgent)
Enhanced employee search
Report Improvements

Improved user interface
New reports added (Case Transfer Report, Escalated Cases Report)

One-click Export Search Results to CSV
Improved Application Security
Improved Hosting Configuration
Optional Two Factor Authentication
Streamlined Application Setup process
LBi Software is HR technology made by HR people, for HR people. A powerful workflow solution designed with you in mind, the new HR HelpDesk will enable you to maximize productivity and security like never before.
HR HelpDesk 6.0 is available for upgrade today on the application's Free, Pro, ProPlus, and Enterprise editions.