HR Self-Service: Why It Matters for Managers, Too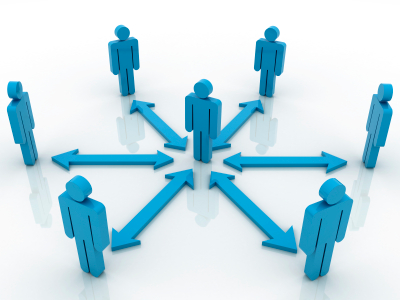 Usually when you hear the phrase "HR self-service," it's in the context of how its features can benefit employees and HR. It's true that organizations of almost any size that have a robust, user-friendly, and meaningful employee self-service application also have higher employee engagement and more-efficient and data-rich HR departments compared with their counterparts that lack HR self-service solutions.
But there's anther entire segment of the workforce that can also benefit hugely from HR self-service: managers and supervisors. Workplace trends suggest that HR leaders would be well served to consider ways to leverage HR self-service to support managers and supervisors. They're the people whom research increasingly shows play a crucial role in retaining top employees and helping HR deliver its mission.
For example, Towers Watson reported in its 2013 HR Service Delivery and Technology Survey that managers are HR's "able allies in delivering and improving HR processes" and expanding a company's offerings globally.
And you're probably familiar with the findings in Gallup's 2012 State of the Global Workplace (now supported by other research) about the power of managers to influence employee performance and the bottom line. Gallup found that the single most important variable in employee engagement is the quality of the relationship between employees and their direct managers or supervisors.
Research also shows that when someone leaves your organization, odds are good that the relationship between that person and their manager had at least something to do with it.
An automated HR case management system with full employee self-service and accessible, meaningful data puts more tools in the hands of managers to understand the needs of line staff, provide a direct connection between staff and HR, and support employee engagement.
Just as an employee self-service portal allows employees to update their personal information, an HR case management solution like HR LBi HelpDesk can give managers administrative rights to view and update information about their employees and to perform manager-specific tasks.
More strategically, an automated HR case management system with employee self-service can thoroughly identify potentially costly patterns of personnel issues. This level of insight can support managers by complementing talent management solutions. An HR case management system can give managers a view into the types of concerns and challenges employees are facing with benefits, workplace situations, or compensation (without violating confidentiality, of course).
Armed with more of this kind of insight, managers can improve communication with employees. This increases the chances for better employee performance and higher engagement. It also saves time for HR, as the lines of communication between managers and their staff become more open and stronger.
Finally, on the other side of the coin, automated HR case management can enable HR leaders to better communicate with managers by giving them maximum visibility into their employees' payroll and HR information.