Why HR Needs Technology Rated "E" for Everyone — #HRTechConf
With more than 25 years of experience creating and delivering intuitive technology solutions that simplify HR administration, we've learned that regardless of the number of employees in an organization, HR wants more than just technology that works. They want innovative solutions with robust capabilities that their employees can access anywhere, backed by quality support. LBi offers all this and more, with a tiered, pay-as-you-go pricing model for organizations of all sizes.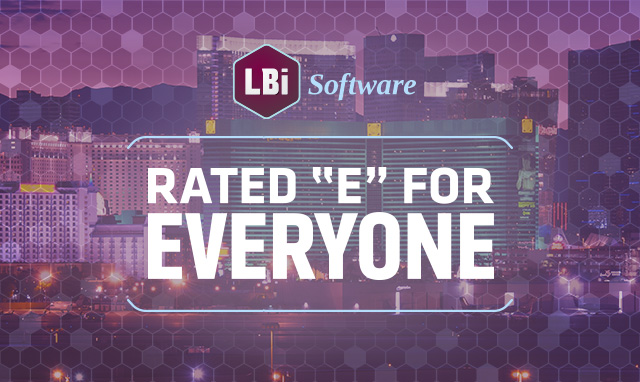 To learn more about how cloud-based case management can change HR administration in your organization, keep reading. Our technology is rated "E" for everyone — find out why.
Small and Midsize Businesses and the Need for Cloud-based Case Management
Companies with fewer than 2,000 employees can manage HR administration anywhere on the spectrum, from manual, paper-based systems to automated, full-service online solutions. Today's small and midsize companies are moving fast — they want robust, innovative technology at a price they can afford. Legacy systems seem out of reach and can often require too much time and commitment for organizations moving and growing quickly, while innovative new vendors in the HR market haven't always established a long enough track record of providing data security and quality service.
But what are those paper-based processes and legacy systems costing small and midsize companies? An industry report from Siemer & Associates found that average annual HR administration expenses per employee are more than $1,000 for SMBs without a cloud-based HR system, compared with an average of less than $500 per employee spent managing HR online. That's a lot to spend every year on systems that provide a dated, clunky experience for employees.
LBi is proud to offer three solutions for HR leaders in SMBs:
LBi HR HelpDesk Free: Issue-resolution workflow for up to 100 employees and two administrative users
LBi HR HelpDesk Pro: Issue-resolution workflow with an employee self-service portal, FAQ knowledge base, and additional features for up to 500 employees and 10 administrative users
LBi HelpDesk ProPlus: A fully featured version, including employee feedback surveys, document repository, and more for up to 2,000 employees and 20 administrative users
Discover which version of LBi HR HelpDesk is right for you and start your 30-day free trial today. Still wondering if automated case management is right for your organization? Download our white paper "The ROI of HR Case Management in the SMB World" to learn more.
The Need for Cloud-based Case Management for Enterprise Organizations
With more than 2,000 employees needing efficient, comprehensive case management and call tracking, some enterprise companies flock to on-premise HR technology. Security and robust capabilities play a role for some, while others have inherited their technologies — and after the steep financial cost of on-site implementation and the time and resource investment of employee data migration, justifying a move to a cloud-based, automated case management solution requires a solid business case.
Eighty-two percent of companies report saving money by moving to the cloud, and 80 percent of cloud adopters see improvements within six months of moving to online solutions.
Contact us to learn more about our custom solutions for companies with more than 2,000 employees and take a look at the features included in the enterprise edition now. In the meantime, learn how you can engage your employees, make HR more efficient, and reduce costs with an automated HR case management solution in our white paper "Making the Case for an Automated HR Help Desk."
Finding the Right Solution for You
LBi Software is proud to be a vendor at the annual HR Technology® Conference & Exposition in Las Vegas for the fifth consecutive year, where we will be showcasing our automated case management suite, LBi HR HelpDesk. You can find us at booth 1649 to see LBi HR HelpDesk in action and learn more about what LBi can do for you.
Can't wait until October to meet the new LBi HR HelpDesk? To learn more about our product tiers and capabilities, sign up for a free trial or request a live demo today.
Related articles