2017 MIT Sloan Sports Analytics Conference – Wrap Up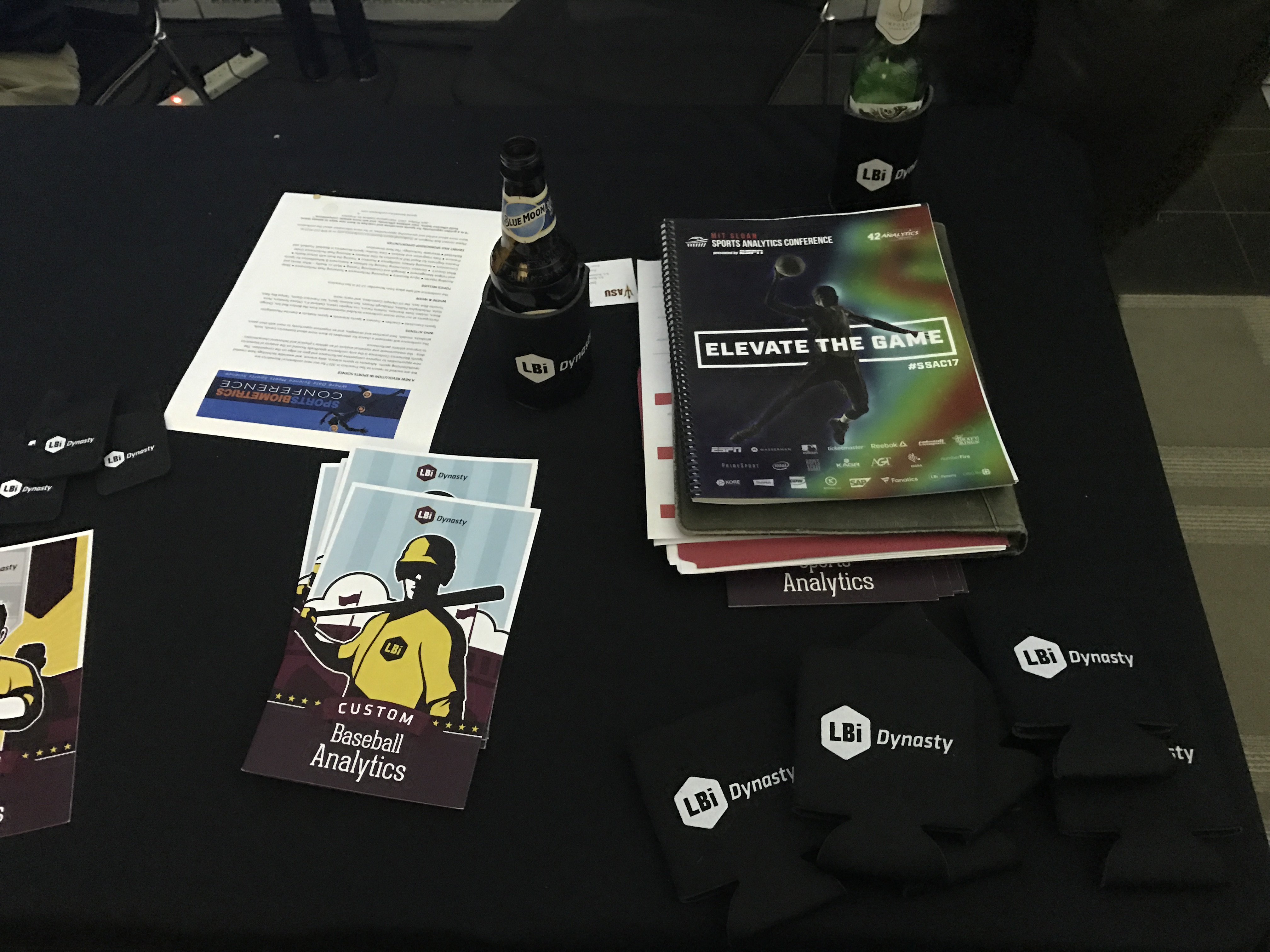 LBi sponsored the 2017 MIT Sloan Sports Analytics conference (MIT SSAC) a few weeks ago. The conference offered a wealth of information on how data is shaping the future for Athletes, Teams and Leagues. LBi Dynasty also sponsored a booth at this year's show. This gave us a unique opportunity to speak with individuals from all areas of sports. The conference was attended by over 3,400 Executives, Players, Agents, Post Graduate Students and Undergraduate Students. For LBi the student portion was extremely valuable. It was a great opportunity to hold our own scouting combine.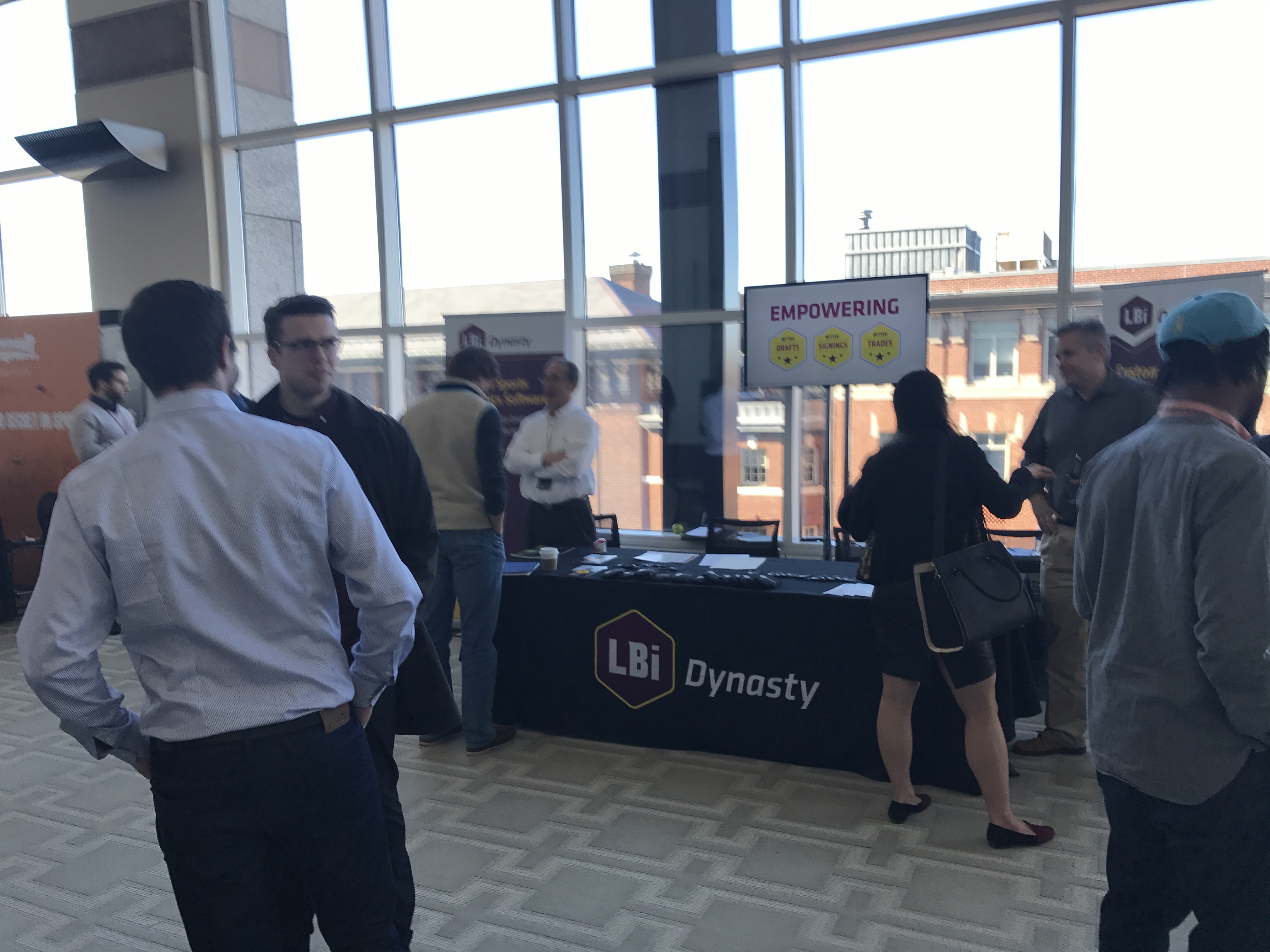 Below are just a few of the interesting data choices on display at MIT SSAC:
Various tools for preventing or predicting concussions
DNA testing to measure your make up and see if your profile fits within a team designated need
Psychological testing in many forms
Retina training
Repetitive motion training
Virtual Reality and Augmented Reality training continues to offer clubs opportunities to train in smaller spaces/different venues, with a lower injury risk to players participating.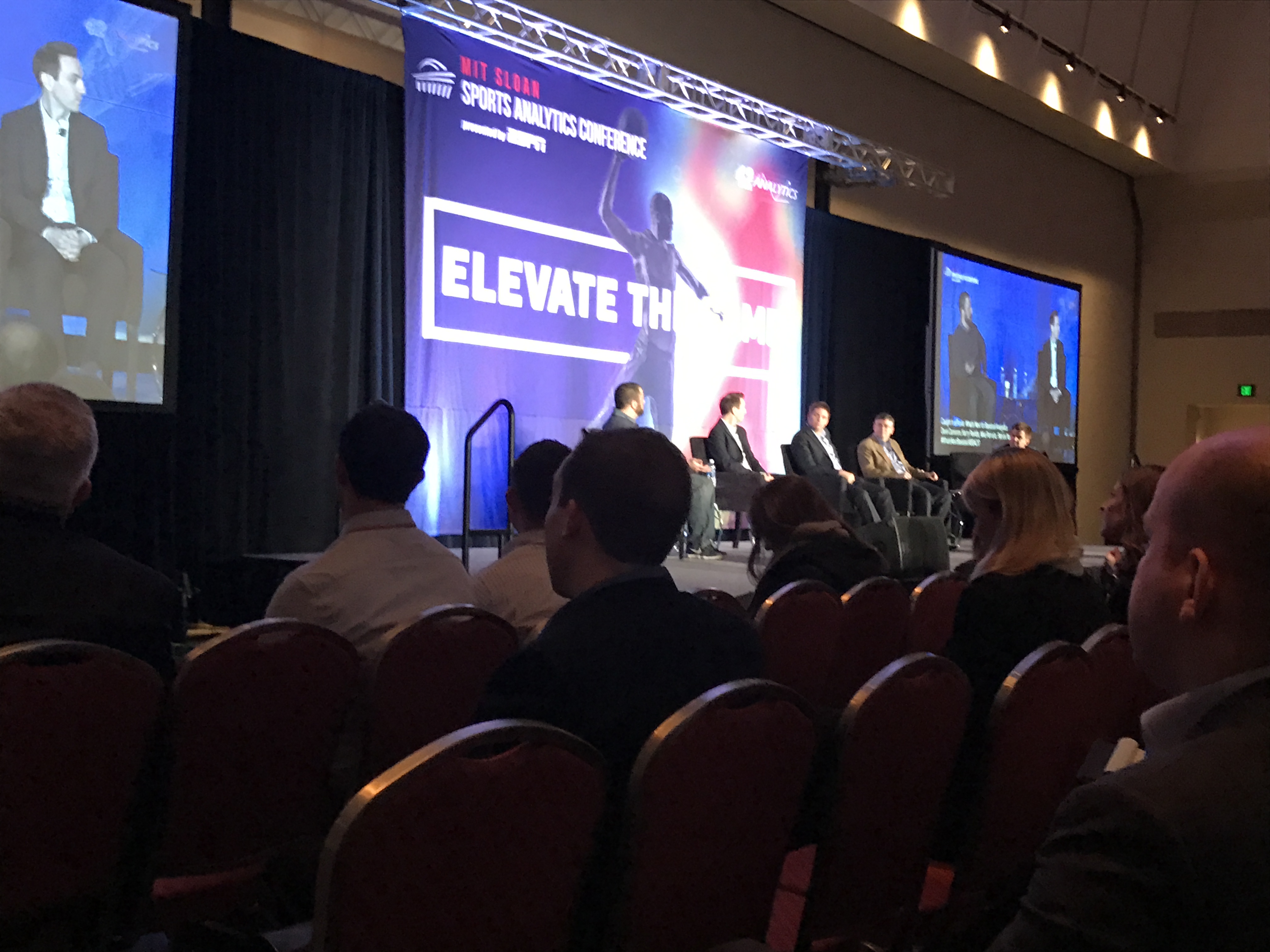 The Highlight of the Conference for LBi was our own Patrick Young speaking on the Panel "Caught in a Pickle: What's Next for Baseball Analytics." Joining Pat were a number of Baseball Analytics Experts: Dave Cameron – Managing Editor of FanGraphs, Harry Pavlidis – Director of Technology Baseball Prospectus, and Mike Petriello – Stats Analyst MLB Advanced Media. The panel was moderated by MLB Network host Brian Kenny. The panel was a highly engaging conversation on the state of baseball analytics and attracted a standing room only crowd.
My personal favorite at the show was the Silver Asks Silver panel, a great one-on-one with Adam and Nate Silver.
Related articles