LBi Dynasty Sponsors the 2017 MIT Sloan Sports Analytics Conference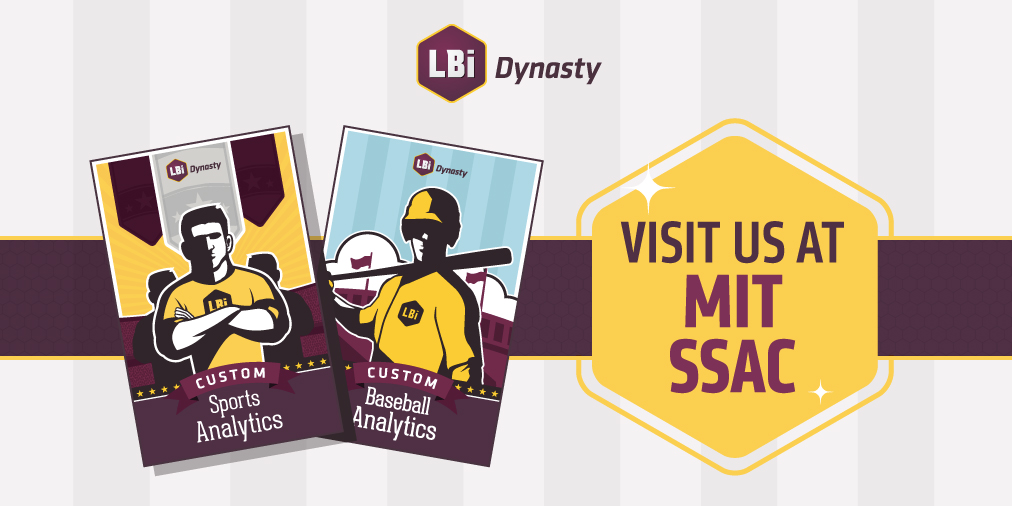 The MIT Sloan Sports Analytics conference (MIT SSAC) is sometimes referred to as the Super Bowl of Analytics. The conference brings together leaders from across the sports community (teams, players, innovators and influencers) to discuss the increasing role of analytics in the sports industry.  The 2017 MIT SSAC will be at the Hynes Convention Center, Boston MA on March 3-4.
LBi has attended MIT SSAC several times. We have found the conference to be a great opportunity for learning and collaboration. MIT SSAC is the perfect match for LBi Dynasty (developers of sports analytics software).  All of our customers from the league level (MLB, NBA, NFL) to the individual teams attend the show. It was a no-brainer for us to sponsor this event. Please stop by our booth to learn about LBi Dynasty.
This year Patrick Young, VP & Director of Engineering, will be speaking on a baseball analytics panel, "Caught in a Pickle: What's Next for Baseball Analytics", on March 4 at 3:15. On the panel with Pat will be executives from FanGraphs and Baseball Prospectus. Both companies, along with LBi Dynasty, are recognized as leaders in the Sports Analytics field. The panel will be moderated by Brian Kenny, the talented broadcaster from MLB Networks. The panel will discuss emerging trends in Baseball Analytics.
LBi Dynasty is custom player and scouting analytics software for leagues and teams. Our clients include MLB, NBA and over 20% of Major League Baseball teams.  For more information go to www.LBiDynasty.com.
Related articles