LBi HR HelpDesk: Delivering the Choices Our Customers Need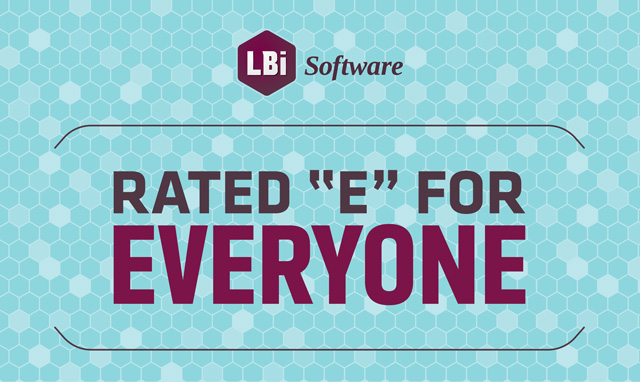 No business application can be all things to all people, but with the right team behind it, it can certainly come close. Rather than taking the "build it and they will come" strategy, successful software developers continually research their market and listen closely to what their customers and prospects are asking for.
You have spoken and LBi has listened. Whether your business is a 10 employee startup or a multinational conglomerate, LBi HR HelpDesk is the HR Case Management solution for you.
Designed explicitly for HR, and fully capable in virtually any industry, LBi's HR HelpDesk covers every common client feature request. Some clients desire the convenience and low cost of a cloud-based solution. We delivered. Larger and more security minded organizations still insist on dedicated server hosting or on-premises deployments. We delivered. Multi-language needs?  How about 90 different language options via the new embedded Google Translate on-the-fly language translation service? We delivered.
For US based customers, LBi HR HelpDesk is HIPAA and SSAE16 Type II compliant. For our European clients, we fully comply with European Safe Harbor regulations.
Many small clients don't run sophisticated HRIS or ERP systems but still have the need to integrate their employee Masterfile data with LBi HR HelpDesk. No problem, we have an importable Excel template for that. Running SAP, Oracle, PeopleSoft, Workday, or some other Tier One solution? LBi HR HelpDesk is ready to automatically integrate your employee data in real time.
If your business has fewer than 50 employees you probably know them all on a first name basis. Finding their case history is therefore a snap. If you have 10,000 or more employees you may have to find their record via a sounds-alike name search function or our new advanced employee find features. We have you covered!
What is your preference for employee access to HR HelpDesk? LBi includes an employee self-service web portal, mobile device access, and email integration. If employees need to call HR directly, we offer full IVR and CTI (telephony) integration.  Mind meld is in development.
Do you already have an employee searchable knowledge base, using SharePoint or similar technology? Or are you seeking an HR HelpDesk with an included KB service? LBi can integrate with your existing KB, as well as offering 3 different internal KB solutions. LBi HR HelpDesk includes an FAQ feature (we call it the Common Problems KB), as well as offering a basic low-cost Windows Help-style searchable KB utility. We also include a Document Repository to efficiently organize and retrieve all of your important HR documentation in a Windows Explorer-style utility. For our enterprise clients, LBi HR HelpDesk integrates with the comprehensive Lexmark Perceptive Software document and KB management suite.
Do you have specialized business needs that no solution (even LBi) does not offer in-the-box? Well LBi HR HelpDesk is designed from the ground up to be customized to meet that "last mile" of requirements. Our goal for your system is no compromises or workarounds. If it is business or mission critical, our mantra is "yes we can".
From the basic ticket management needs of small companies to the administration of a global workforce, LBi HR HelpDesk has the right-fit solution for you.  After all we are Rated "E" for Everyone! Do you need proof? Try our system totally free for 30 days, with no obligation. For more information and to sign up, click here.
Related articles