How to Capitalize on Your HR Help Desk Data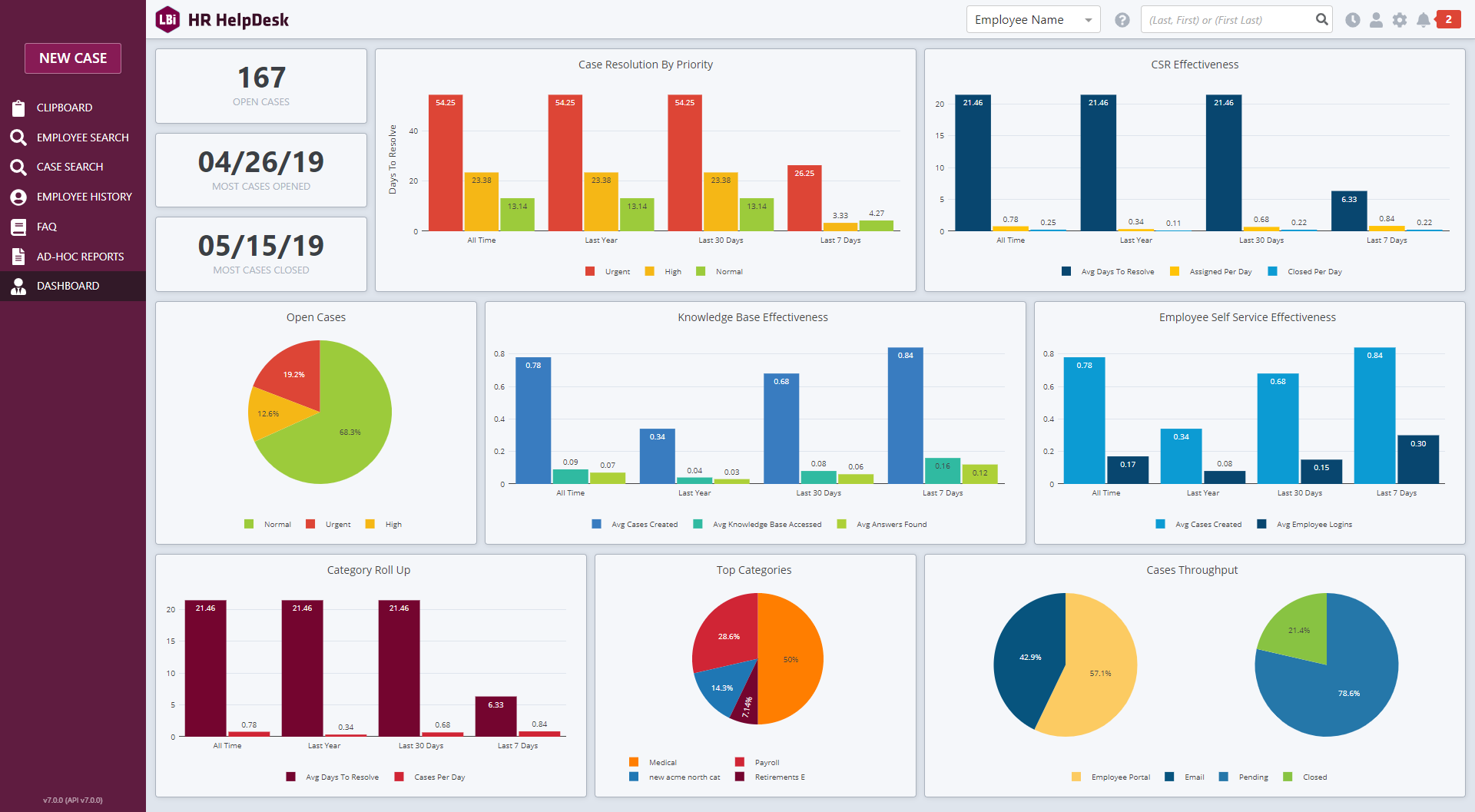 You just invested in a shiny new HR Help Desk solution. You integrated it with your HRIS systems. HR and employees embraced the new tool. The new reports are awesome. Management now has a handle on the day-to-day workload. Problem areas are being identified and corrected. Love the new system.
Is that all there is? Isn't that enough to justify the investment? Yes, but… let's take it to the next level with analytics. Reports merely summarize the data; the Who, What, When and Where. Are you ready for the Why and How? Hopefully so. However, as they say – garbage in garbage out. Without the right data (and complete data) faulty analytics could send HR down the wrong mid and long term path.
The finest HR Help Desk systems are very good at collecting the right data points which HR can use to track trends, expose pain points, HR's performance impact on the entire organization, and more. The Help Desk is designed to capture the right data, but it is up to each HR user to collect all of the data.
First and foremost, every contact between HR and employees must be captured as a case.  Most HR Help Desk systems offer a chat feature, and most of those allow a chat session to close without creating and saving as a new ticket. LBi HR Help Desk is designed such that a case must be opened first before initiating a chat dialog (we call it Employee Interactions). This feature forces the chat dialog to be saved to a permanent case record.
Why does this matter? Generally employees use chat to ask basic questions that require fast basic responses (i.e., "when do I get my W2?"). Otherwise employees are typically instructed to initiate a new case via their employee HR portal, email, or actual phone call into HR. But according to our surveys, HR agents indicate that short chat interactions almost always close without transferring to a new case record, in systems that permit it. The agent is focused on his/her busy schedule and not the long term benefits of data analytics. Quick question? Quick answer. Done. Next?
Not done.  HR cannot possibly accurately analyze departmental activity unless they are collecting 100% of the data. Therefore, it is key that any employee interaction with HR (whether by chat, phone or other means) be captured in a new case ticket. HR users must respect this mandate and not take the easy (lazy) way out when addressing even the simplest of employee questions and issues.
Now that you are confident in your data collection, it is time for analytics to expose the Why and How.
First the Why – Reports are very good at telling you that some ongoing event is happening, whether a positive or negative incident, and the details surrounding that event. Reports help you recognize and encourage the positive events and minimize or eliminate the negative ones. But why did it arise in the first place? Knowing why is essential to future planning. The goal is to be proactive, not reactive. Finding the why comes from evaluating cases related to the event and finding commonalities in the case histories.
Now the How – How it came to be an event is also critical to longer term planning. Was it organized or spontaneous? Coordinated or impulsive? Again, analyzing the case histories will likely answer the question.
With all of the Why's and How's from important past events in hand, HR has the tools to plan for the future.
Let's take a hypothetical event, and walk through the reporting and analysis:
Who – Employees on the shop floor
What – Created a walkout
When – Last month
Where – Distribution building

Who, what, when, & where identified in standard reports

Why – Previous complaints about the general working environment, with no resolution.
How – Multiple managers ignored the few complaints from their direct reports. Different HR agents handled the multitude of complaints with no one person recognizing the volume of related tickets. Analytics uncovered what standard reports did not.

Why & How coming from your analytics solution
In a post mortem analysis, HR realized that floor managers needed to act more as a team, not just focusing on their individual role, but rather their role in the larger organization. HR needed to make adjustments to the Help Desk configuration in order to capture and better quantify similar issues across the broader organization, further eliminating disconnected silos of data.
In this simple example, using Help Desk analytics, HR was able to make improvements in the organization which should minimize potential future issues and greatly improve employee satisfaction.
However, imagine if many complaints were addressed via chat with agents that promised to help. But they just closed the chat window and went on with their day, maybe making a casual remark to their manager about the complaint. Insufficient data would have rendered any data analysis as useless.
Collecting all employee| HR interactions is the first critical step towards building a powerful analytics engine. Determining which KPI's are most relevant to HR is next. Finally, with the assistance of your HR Help Desk vendor, you will build one of the most productive tools the entire organization will benefit from. Let LBi demonstrate the power of analytics in LBi HR Help Desk 6.0.
Related articles