HR Technology Is Changing to Work for David and Goliath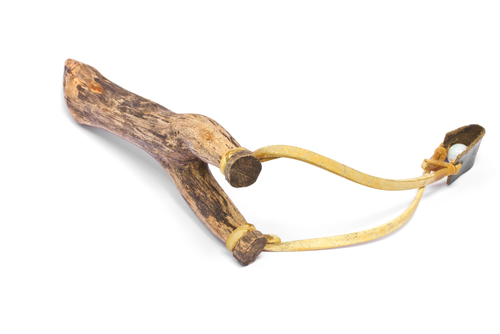 If there's one thing we learned coming out of HR Tech this year, it's that HR technology is truly evolving to provide software solutions designed and intended from the start to work just as well for smaller companies as larger ones.
It's true that HR technology designed for companies with fewer than 2,000 employees has been around for at least a handful of years. Steve Boese, one of the most influential surveyors of the HR technology landscape, wrote in 2009 that there already was "no shortage of competitors" with systems for storing the "demographic, work history, and sometimes payroll and benefits information" for the non-enterprise organization.
What was completely missing from Boese's inventory five years ago, however, was HR technology that could support businesses of all sizes when it comes to providing the specific and very real benefits of automated HR case management, such as what LBi HR HelpDesk offers today. On the other hand, we agree wholeheartedly — today as we did when Boese wrote that article — that a non-enterprise-level business "has its own unique set of requirements, constraints, challenges, etc., that have to be carefully evaluated before making any decisions on core HRIS."
So, how has HR technology evolved to meet the requirements, overcome the constraints, and break through the challenges of the Davids of corporate America while continuing to serve the Goliaths? How has it transformed to optimally meet the needs of businesses with as few as 50 employees or as many as 50,000?
Most obviously, savvy HR technology companies have taken a page from the consumer-facing side of the software industry.
One example is that HR technology is offering versions of enterprise-designed solutions with features that fit the needs — and pocketbooks — of smaller companies. It's not a matter of offering a scaled-down version of the enterprise system; it's more a matter of molding the enterprise system to fit the needs of smaller companies, while giving those users the ability and option to easily upgrade to a version that has more features and is more complex as their needs change.
Another way HR technology is changing in a way that mirrors the world of consumer software is to make it easy for HR departments of any size to try out a "program" — or HR solution — before they buy it, and to pay for it on a monthly basis. LBi HR HelpDesk, for example, is offered in four versions and with tiered pricing. Companies with up to 2,000 employees can try automated HR case management for free. If they like it, they can pay for it on a monthly basis. Companies with up to 100 employees can even get a "free-forever" version.
The bottom line is that HR technology that's fully featured and fully supported by its vendor no longer needs to be exclusive to enterprise organizations.
 Related articles