Finally, an HR Case Management Model Designed Uniquely for the SMB Market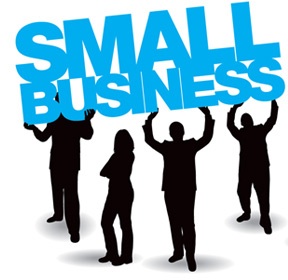 Call us crazy, but we think HR buyers in the SMB (small and midsize business) market have been overlooked for too long. We believe HR technology vendors — including LBi — have failed to sell products the way SMB users want to buy them.
We think we've set things right.
LBi Software is proud to offer the SMB buyer HR HelpDesk, a fully featured yet affordable HR case management and call-tracking workflow solution. Of course, the powerful and robust enterprise edition of LBi HR HelpDesk is a highly configurable system that offers complete integration with HR, ERP, and email systems; advanced document management; options for on-premise hosting and licensing, or hosting on a dedicated server (for maximum security); single-sign on; corporate branding, and more.
But now we're giving HR leaders in organizations with up to 2,000 employees the opportunity to launch a cloud-based version of LBi HR HelpDesk as Software-as-a-Service (SaaS) and start using it right away. And we're doing that in a way that's hassle-free — consumer-friendly access with no obligation to buy and a simple, one-step purchasing process.
How are we doing all of that?
We're letting companies with up to 2,000 employees try a version of LBi HR HelpDesk for free for up to 30 days. We're even offering a free-forever trial for companies with fewer than 100 employees.
We're offering basic, expanded, and fully featured versions of LBi HR HelpDesk — not merely stripped-down varieties of the company's robust enterprise platform.
We've made it easy for SMB users to get LBi HR HelpDesk the way they like to try and buy software: through an easy sign-up process that doesn't even require a credit card to try it out.
The bottom line is this: HR leaders in organizations with up to 2,000 employees can now download a version of LBi HR HelpDesk as SaaS and start using it right away.
Here's a brief overview:
LBi HR HelpDesk Free — Basic issue-resolution workflow for up to 100 employees and two administrative users. No expiration date.
LBi HR HelpDesk Pro — An expanded version for up to 500 employees and 10 administrative users. Free for 30 days.
LBi HelpDesk ProPlus — A fully featured version for up to 2,000 employees and 20 administrative users. Free for 30 days.
At the end of the trial periods for LBi HR HelpDesk Pro and ProPlus, SMB users can purchase the version they've tried or buy another option. We're offering discounted rates for annual billing — just like consumers expect from technology companies — starting at $1,530 per year.
HR leaders in the SMB market can now afford to leverage many of the same tools that have helped enterprise organizations improve the daily lives of their employees and give HR the analytics to become a strategic business partner.
Download the data sheet or visit our SMB page for complete details, including each option's features, pricing after the trial periods end, and a guide to determine which option for trying LBI HR HelpDesk is right for your company.
Related articles