Why Do HR Technology Vendors Continue to Overlook the SMB Market?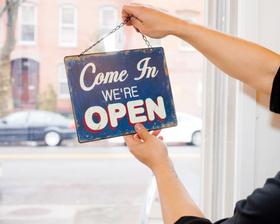 Life is full of sad realities. One is that the SMB market has been vastly underserved by the HR technology industry. There's one very simple reason: Despite the glut of cloud-based HR software, HR technology vendors have until now largely failed to sell products the way small and midsize businesses want to buy them. (For the record, we're talking about companies with 2,000 or fewer employees.)
For starters, the HR technology industry has traditionally failed to let the SMB user "try it before you buy it." They certainly haven't wooed the SMB buyer with free trials like they offer to the enterprise customer. We concede that until now, we at LBi Software have been as guilty of this as our competitors, especially when it comes to our flagship solution, the HR case manager and call-tracking workflow system, LBi HR HelpDesk.
That's a shame. HR leaders in the SMB market until now have never been given the opportunity to determine, without pressure or hassle, whether an HR technology solution could really benefit them (assuming, of course, other motivating factors also fall into place — factors like pricing and having an easy purchasing process).
Which brings us to the second proof point of how HR technology has missed the boat with the SMB buyer. Until now, vendors have failed not only to make it easy for the SMB user to buy or try their products, but they've failed to do that with no strings attached, with simple, one-transaction processing, and with no worries about upfront costs or long-term contracts.
Here's the third and final proof point of how HR technology has missed an opportunity to reach the SMB market. Until now, too many suppliers of HR technology have failed to offer the SMB market versions of their solutions that are much more than pared-down second cousins to their more richly featured enterprise solutions. The SMB user needs an HR case manager solution, for example, that offers the tools to make employees' lives easier, to help HR be more productive and proactive, and to begin to support HR toward becoming a strategic business partner.
When you add it all up, the HR technology industry has myopically and erroneously viewed SMB buyers as mini versions of their enterprise customers. But SMB buyers are different. They approach the purchase of HR technology and software the way consumers do:
They want free trials.
They don't need or want all of the bells and whistles, but they meanwhile want to know they can move up to a version with more features when they need them.
They want the right and best tools to make a difference in their lives, and they don't want to be bullied or pressured to take on more than they need.
You may have noticed that several times throughout this post, we've used the phrase "until now." That's because LBi has responded to the challenge of offering the SMB market a fully featured yet affordable HR case manager and call-tracking workflow solution with a unique approach that goes beyond offering our solution as Software-as-a-Service.
LBi is offering LBi HR HelpDesk to the SMB market through an innovative tiered pricing model — including a free-forever trial for companies that put fewer than 100 employees on the system. And we're offering an easy, no-strings-attached sign-up process that doesn't even require a credit card.
HR leaders in organizations with up to 2,000 employees can now launch a cloud-based version of LBi HR HelpDesk as Software-as-a-Service and start using it right away. Our new approach for putting HR case management in the hands of SMB users offers basic, expanded, and fully featured versions of LBi HR HelpDesk — not merely stripped-down varieties of our robust enterprise platform. We call them LBi HR HelpDesk Free, Pro, and ProPlus.
At the end of the trial periods for Pro and ProPlus, SMB users can purchase the version they've tried or buy another option, with discounted rates available for annual billing.
Our thinking is simple: Empower HR teams in the SMB market to leverage many of the same tools that have helped enterprise organizations improve the daily lives of their employees, enhance HR, and give HR leaders the analytics to become a strategic business partner.
Download a brochure or visit our SMB page for complete details, including features included in each option, pricing after the trial periods end, and a guide to determine which option is right for any SMB user.