Changing the Game for SMB HR: Case Management Your Way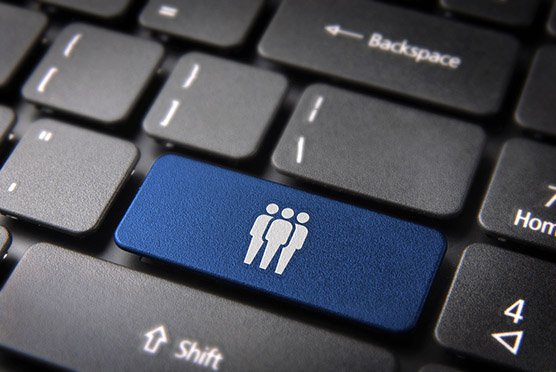 We're not here to say HR technology has ignored the small and midsize business market. If we did, we'd be cut to ribbons in a heartbeat. A Google search I just did for "HR technology for SMB" returned 29.7 million results. HR technology vendors have targeted the SMB user with cloud-based software to handle everything from recruiting and onboarding to performance management, time and attendance, career development and compensation.
Until now, however, no one has offered the SMB market a fully featured HR case management solution the way SMB companies really want to buy software — which means going beyond offering Software-as-a-Service (SaaS). That's become table stakes.
Doing more for SMB buyers starts with offering free trials, just as SMB users expect from all kinds of other SaaS products. So LBi is offering LBi HR HelpDesk to the SMB market with free trials — including a free-forever trial for companies with fewer than 100 employees on the system.
The next thing you need to do for the SMB buyer is offer an easy, no-strings-attached, consumer-like sign-up process — one that doesn't even require a credit card. We've done that with our SMB product offering, too.
Most importantly, SMB organizations need HR technology that doesn't overwhelm them with features they'll never use but isn't merely a dumbed-down or skeletal version of a vendor's more richly featured enterprise solution.
The enterprise edition of LBi HR HelpDesk has a lot of powerful features that many SMB users don't need, can't use, or don't have the budget resources to afford. These include complete integration with HR, ERP, and email systems; advanced document management; options for on-premise hosting and licensing or hosting on a dedicated server (for maximum security); single sign-on; corporate branding; and more.
What we did for the SMB market was create a tiered system that lets HR leaders launch a cloud-based version of LBi HR HelpDesk and start using it right away, for free, for up to 2,000 employees and 20 HR staff or administrators.
Which version an SMB user decides to try will depend on a range of variables: how many employees they initially want to put on the system; whether they want to just dip a toe in the water of HR case management or want to go deeper; which version has a specific feature they may need or want to evaluate; the number of HR support staff or administrators who will access the system; and, yes, budget considerations.
Here's a quick look at the three versions of LBi HR HelpDesk for the SMB user:
LBi HR HelpDesk Free — Basic issue-resolution workflow for up to 100 employees and two administrative users. No expiration date.
LBi HR HelpDesk Pro — An expanded version for up to 500 employees and 10 administrative users. Free for 30 days.
LBi HelpDesk ProPlus — A fully featured version for up to 2,000 employees and 20 administrative users. Free for 30 days.
At the end of the free trial periods for LBi HR HelpDesk Pro and ProPlus, users can purchase the version they've tried or buy another option, with discounted rates for annual billing starting at $1,530 per year.
But even our "free-forever" version is designed to offer the SMB user a set of robust features that will let them start to transform HR immediately:
Issue resolution workflow in the cloud
Case confidentiality
Mobile browser compatibility
Employee interactions and notifications via e-mail
Automatic escalations
User-defined tasks
Advanced search/query
Linking multiple cases
Attaching files to cases
LBi HelpDesk Pro adds an employee self-service portal, an FAQ knowledge base, full audit trail capability, an analytical reporting and export tool, and a tool for employee interactions via social collaboration.
For the SMB user who wants more, LBi HR HelpDesk ProPlus expands to include:
Ad hoc reporting and scheduling
Executive Dashboard
An employee feedback survey function
A document repository feature
A customizable aging utility
Download the data sheet or visit our SMB page for complete details, including each option's features, pricing after the trial periods end, and a guide to determine which option is right for any SMB user.
Related articles