Win Big with HR Technology Rated "E" for Everyone at #HRTechConf
If you're a business leader in HR or IT, the annual HR Technology® Conference & Exposition is one event you don't want to miss. HR Technology® is the world's largest expo of HR technology products and services — attracting industry experts, thought leaders, innovative software vendors, and senior HR executives and practitioners. There isn't a better venue to evaluate your technology needs — and the organizational processes that enable your buying decisions.
LBi Software is proud to be a vendor at HR Technology® for the fifth consecutive year, and we will be showcasing our automated HR case management suite, HR HelpDesk. If you haven't yet registered for the event, you can save $500 as a guest of LBi Software if you register by Sept. 22 with promo code LBI.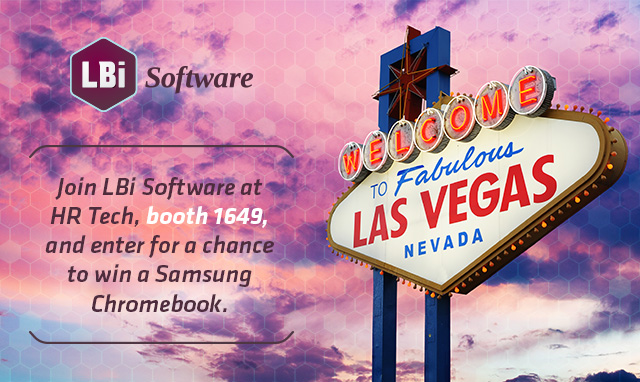 At the event, we'll be revealing our robust, yet flexible tiered solutions for companies large and small — whether you have 50 employees or 50,000. The new versions of HR HelpDesk are rated "E" for Everyone, focusing on empowerment, effectiveness, efficiency, ease, and encompassing pricing for organizations of all sizes.
See what technology rated "E" for Everyone can do for you by visiting us at booth #1649 at HR Technology® in Las Vegas on Oct. 7-9. Just as our technology provides solutions that work for everyone, in the LBi Software booth, everyone's a winner. We'll be featuring an exciting version of the popular game Plinko and giving away hundreds of prizes, including, Chromebooks, Amazon Kindles, Bluetooth speakers, USB drives, and more. Stop by our booth this year to win big and learn more about how LBi HR HelpDesk can simplify case management in your organization.
Can't wait until October to take a look at the new HR HelpDesk? To learn more about our product tiers and capabilities, sign up for a free trial or request a live demo today.
Related articles