Understanding Big Data to Streamline HR Decision-Making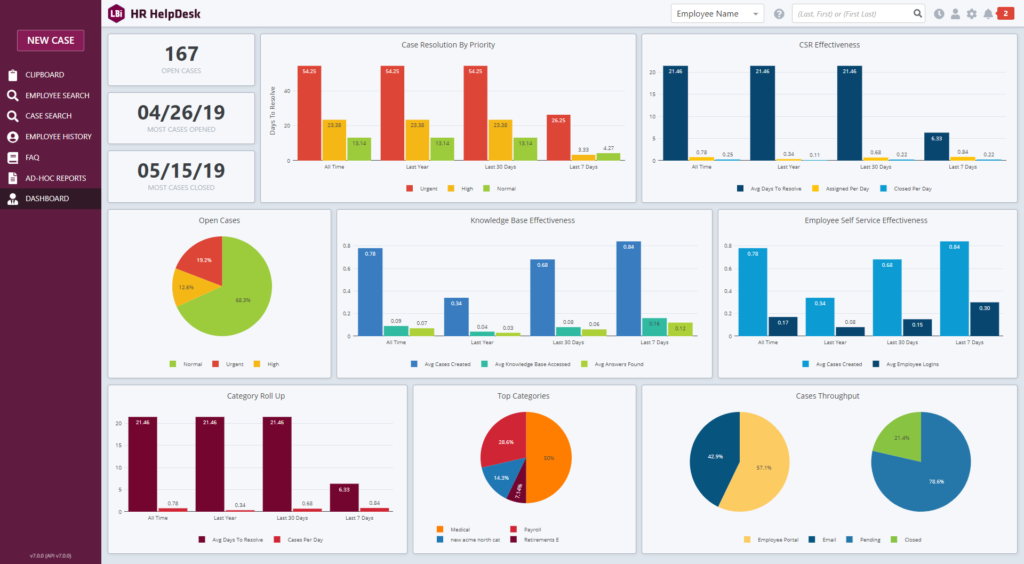 Each day companies of all sizes utilize big data to uncover insights in their industry. From financial institutions to sports organizations and every business type in between, they understand that recognizing trends is one of the most vital solutions in their landscape. The same goes for Human Resources departments.
At LBi, our latest version of HR HelpDesk incorporates a robust Executive Dashboard for HR. This tool allows users to visualize HR insights. Key information includes ticket resolution, CSR effectiveness, and ticket distribution, among many other categories. This component is meant to serve as an added solution for HR professionals.
The incorporation of analytics in Human Resources is certainly not revolutionary, but the approach of conceptualizing this data is continuously evolving. Our HR HelpDesk application empowers not only employees with their own self-service portal, but also equips HR teams with an advanced tool to recognize key trends in their day-to-day operations. In addition to the utilization of Artificial Intelligence in HR HelpDesk, users benefit from the integration of data visualization in their workflow.
In today's business landscape, it's essential to utilize big data to benefit your business. LBi has the expertise to deliver the right analytics, presented in the most meaningful way, to businesses in any industry. For HR professionals, they can analyze their workflow with the help of LBi Software's HR HelpDesk through an intuitive Executive Dashboard.
Related articles