Is a Chat Service in HR Help Desk a Viable Feature?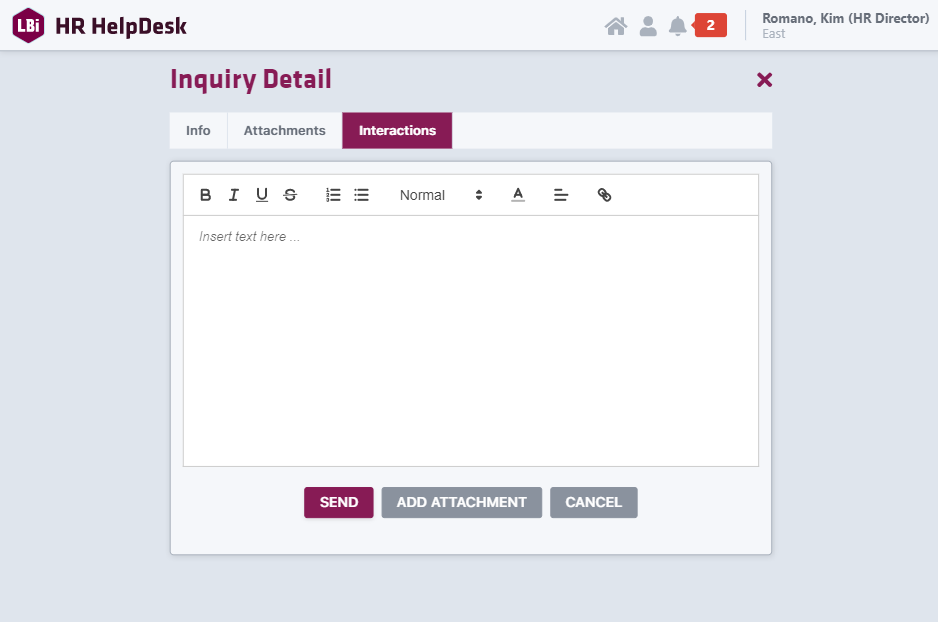 Virtually every e-commerce website incorporates an instant online chat service. What better way to get your questions answered quickly and accurately than "speaking" to a trained live agent?
Some questions may readily be answered via a searchable self-help database. But often self-service systems cannot cover 100% of customer issues and/or questions. This is where chat can provide the quality service customers need and expect.
If chat is the ultimate customer service tool for so many businesses, it may seem logical to incorporate chat into other business systems, such as HR Help Desk. Most HR Help Desk systems include at least some level of self-service functionality, but as in e-commerce those databases may not be comprehensive enough to cover every employee issue.
So is chat the answer? Maybe – but unlike e-commerce sites, HR organizations have a number of factors and options to consider before deploying chat. Here are my top 5 concerns that HR must evaluate:
Do we have enough staff to keep the chat system live whenever employees are likely to choose to use it?
Is live chat discouraging use of the employee self-service database, which should be able to handle at least 90% of common questions BEFORE contacting HR directly?
Are extended chat sessions (particularly confidential discussions) better served by direct phone call rather than text based conversations? In other words, is the chat engine HIPAA compliant?
If a chat session necessitates opening a new case in the Help Desk, will the chat dialogue text automatically transfer to the new case history?
If a chat session closes without the need to create a new case, is the data in the chat session subject matter lost to analytics and reporting since it is not tied to a case record?
If not chat, then what similar options are available in HR Help Desk solutions? Certainly not email, which is not HIPAA compliant nor conducive to a live back and forth conversation. And frankly many HR organizations prefer direct person-to-person (or phone) contact anyway.
LBi has resolved these issues by developing a feature called Employee Interactions. Here is how it works:
Employee initiates a new case with just a few mouse clicks.
With a single mouse click the employee can initiate an interaction with HR
The HR case owner receives a visual notification that they have been sent a message and can click to open it.
When the HR agent responds, the employee receives a similar visual notification that they have a response.
The Interactions window (for the employee & HR) displays the entire thread similar to traditional chat.
There are several inherent advantages in this feature vs. straight chat:
LBi HR Help Desk is HIPAA compliant.
The dialog can be real-time like chat, or delayed like email.
The HR user can extend the dialog to other team members, with the employee only able to view their conversation with the case owner, while HR can see the entire thread.
The dialog automatically becomes part of the case permanent record for archiving and reporting purposes.
Files can be attached to the interaction.
No need to staff the system, especially for off-hours use.
In LBi HR Help Desk, employees are still encouraged to search for answers within the self-service modules prior to initiating a "chat" session, with links to the self-service systems on every screen.
If you are considering deploying an employee-to-HR chat system, we encourage you to check out LBi's powerful and unique Employee Interactions feature, built into our latest HR Help Desk 6.0. We believe the advantages vs. plain chat will quickly become apparent.
Related articles